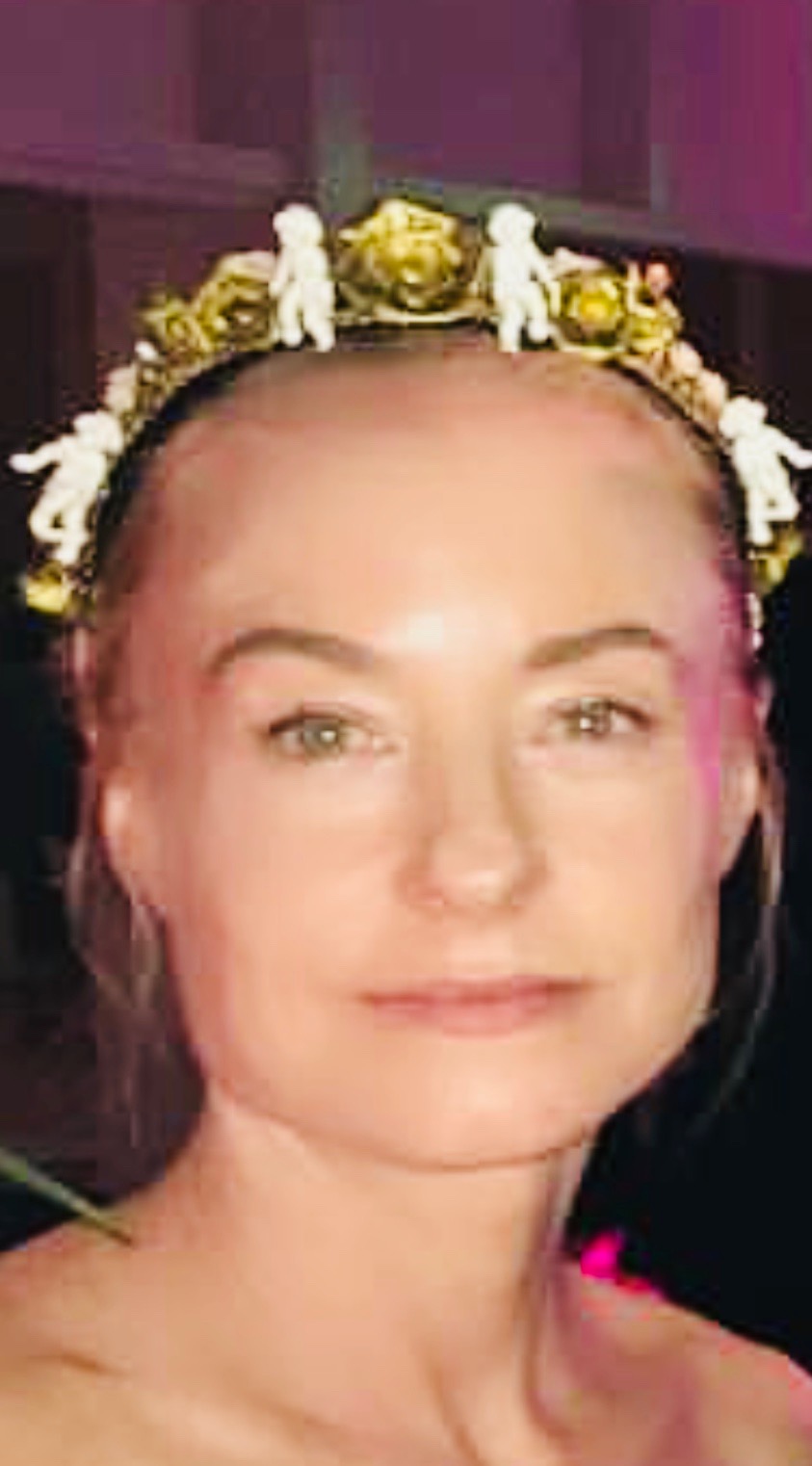 Robin Cofer, the driving force of Lockhart Art is a classically trained ballet dancer, designer, writer, spoken word performer, performance artist, Ordained Priest, Chaplain, and Christian Healing Prayer Minister.
Robin will premiere her original piece: Robin/Peacock, in March 2019 for Panorama Editions, an international contemporary arts salon featuring fashion, architecture and performance at the UNESCO Site Mehrangarh Fort Jodhpur.
Robin's original headpieces will be showcased in the Jodhpur salon; and during London Fashion week February 2019 with Malan Breton's collection.
Career highlights include East Hamptons Guild Hall Night of 100 Stars pas de deux with Joey McKneely; MoMA PS1's, Dance Theater Workshop, La Mama with Despina Stamos Dance; African dance & Bhangra folk dance in New Mexico for the governor and over 1000 enthusiastic International Peace Day fans.
Founding member of Artemis Council, New Museum; philanthropic focus includes honoree & co-chair of Dance Alliance; ACE for the homeless; Artrageous for foster care.
Composed & performed 7 songs to Sanskrit mantras for her cd SippingBreath.
A Sound and Music Institute graduate. Earned multiple yoga and healing modality certifications. Teacher of healing systems internationally including sound vibration, spiritual psychology and prayer. Awarded dance merit scholarship to SUNY Purchase.